Tidman Legal
Reviews
We measure our success by what our clients say about the advice and cases we have helped them solve. Below are some reviews from just a few of the many businesses and individuals we have worked with.
"Good advice, personal service, very knowledgeable. Excellent firm."
"Oliver was extremely helpful when the Scottish Rights of Way and Access Society needed to register our trademark, with clear advice as to what was involved."
"We chose Tidman Legal to help us negotiate a potential trademark dispute. They gave good advice, acted professionally throughout and negotiated a good outcome. Their fees are clear (and reasonable) at every stage and they always responded promptly."
"We have protected our intellectual property and brand identity. Delighted to have had confirmation of successfully registering a trade mark for Waldencroft. Many thanks to Oliver Tidman for managing the process and for his invaluable support and advice throughout."
"We have been trying to come up with a brand name which we could trademark. We have attempted to do it ourselves and sent in multiple applications to the UK IPO, which were all rejected. It was costly and time wasted!

Then enter Tidman Legal, which advised us how to choose a brand name that can be registered and protected. And voila, our brand is now registered. The service was professional and response was fast. We would definitely employ the firm's service again in the future.

(If you are thinking of registering a trademark yourself, don't! Get Tidman Legal to help you!)"
"Very professional, excellent advice and great communication from the start. Highly recommend."
"Street Assist is a small charity with limited resources so we are always very careful how and what we spend our funds on. As our profile grew we recognised that we needed to protect our brand after we became aware of another agency basically copying everything we produced. With Oliver's help, expertise and support we are now fully protected. Excellent customer care and service!"
"Oliver is a great lawyer and notary public. He offers a fast and effective service, which is great value for money. Would highly recommend him, first class!"
"Oliver Tidman has provided impeccable guidance and advice to me on trademark and intellectual property issues. I can't recommend him highly enough."
"My experience of Tidman Legal was first class. Very clear explanation of the benefits of trade marking, transparent pricing, and very efficient execution of my company's application and registration. Delighted by the service provided by Oliver Tidman. Hugh thanks!"
"Tidman Legal were exceptionally professional, intelligent and organised. I would highly recommend their services to any individual or corporation seeking intellectual property lawyers! Thank you Tidman Legal for all your help."
"I would highly recommend Oliver Tidman, he is a pleasure to work with and has great, in-depth knowledge. He has attention to detail and will keep you regularly updated on progress throughout."
"I'm incredibly grateful for Tidman Legal. Oliver is very proactive and tech savvy. He understands the needs of online retail business, modern trading platforms and their daily challenges. He keeps us protected and pushes violators off our intellectual property. I highly recommend Tidman Legal for all your legal needs."
"As a creative I take on many different kinds of projects and contracts are always daunting, especially when concerning copyright and intellectual property. I contacted Tidman Legal and was really happy with the advice and feedback I was given through email and on phone calls. Oliver was able to go through the points and make suggestions which were later addressed and it was great that he was able to explain them in a way that made sense to me. Ultimately I was able to move forward knowing that my intellectual property was safe and that is exactly what I needed to hear. I would definitely work with Tidman Legal again for future projects."
"I contacted Tidman Legal after coming across their website whilst looking for guidance on intellectual property filing in Scotland to support my new tech business. I spoke with Oliver and he directed me towards a governmental grant support programme for a full IP Audit which I subsequently decided to apply for. Tidman Legal carried out the IP Audit to a very high standard and this has given me a clear understanding of my next steps for the business. I would recommend Oliver and Tidman Legal to any newly established company looking at ways to protect their ideas and get things off on the right footing."
"I contacted Oliver regarding a trade mark query and he was quick and efficient in dealing with my enquiry and providing invaluable guidance along the way. As a result of his work I have been able to continue on with my small business confidently. Thank you Tidman Legal!"
"My experience with Oliver was excellent in terms of professionalism and service."
"As we started into the first round of lockdown, we discovered that someone had started up their own letting agency using our company name and the goodwill that we have built up over 10 years. Having no experience or expertise in this field, we really were unsure as to how we should progress in the correct manner. Tidman Legal were recommended to us and Oliver has been first class in both his expertise, advice and communication throughout the process. We were also given great advice and assistance in ensuring our intellectual property was even more secure than it was previously. I would be more than happy to recommend anyone having intellectual property issues or in need of advice to ensure they are protected to speak to Tidman Legal."
"Oliver has been a mentor at the RBS Entrepreneur Accelerator and has provided support and guidance around legal issues to a number of the businesses within the programme. He has also participated in panels where we give constructive challenge to entrepreneurs around their business model. Oliver has given robust and insightful challenge as well as support to the entrepreneurs."
"Very pleased with the professional and efficient service provided by Tidman Legal. Oliver was easy to contact and very effective at procuring a successful outcome with regards to our trademark. He kept me fully informed throughout the process and I would highly recommend to all."
"Oliver provides a fantastic and knowledgeable service. He listened carefully to our requirements and provided very swift responses to our GDPR queries, together with a review of our company documentation. Oliver's approach is very professional and we would have no hesitation in recommending his services."
"After requesting quotes from 5 firms, I chose Tidman Legal because Oliver took the time to understand my requirements in full. A comprehensive piece of work delivered to my satisfaction. I will definitely use Oliver again and recommend him without hesitation."
"I was recommended Tidman Legal by an old school friend and I am very glad they did. Their advice was clear, concise, payment was transparent and excellent value for money. The whole experience was a first for me and our company, but it's been a great one. We look forward to working with Oliver and his team in the future."
"An excellent service. Having no prior experience of trade mark applications I contacted Tidman Legal for assistance and was guided through the process personally by Oliver Tidman. The service provided was extremely professional, friendly and specifically tailored to my particular requirements. Oliver took the time to discuss questions about the registration process, timescales, class definitions and the various options available for territory coverage for which I am extremely grateful. As a result I feel more confident in my understanding of the legal landscape surrounding trade marks and more secure in moving forward with my new trade mark registration. I would have no hesitation in recommending Tidman Legal to anyone seeking legal guidance or services in this area."
"Very professional, helped me with a document that needed to be notarised for a bank in the US."
"Tidman Legal helped us secure our trade mark with no fuss or hassle. Brilliant service."
"Oliver is a true professional and managed to secure a trade mark for us very efficiently."
"Oliver provided me with excellent advice and service in relation to aspects of buying a house in Spain. The whole experience of participating in a zoom call, my first, was made seamless and effortless due in no small way to Oliver's professionalism and very kind manner. I would certainly use Tidman Legal again without hesitation."
"Oliver was extremely helpful during the notary process, especially in the trying times of Covid-19. I really appreciated the pragmatism of the firm when in-person meetings are more difficult."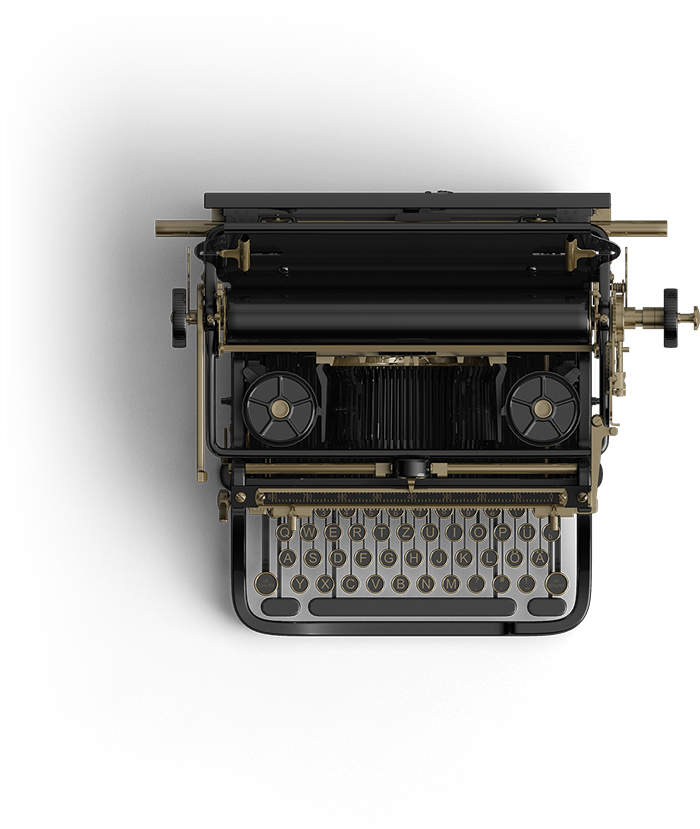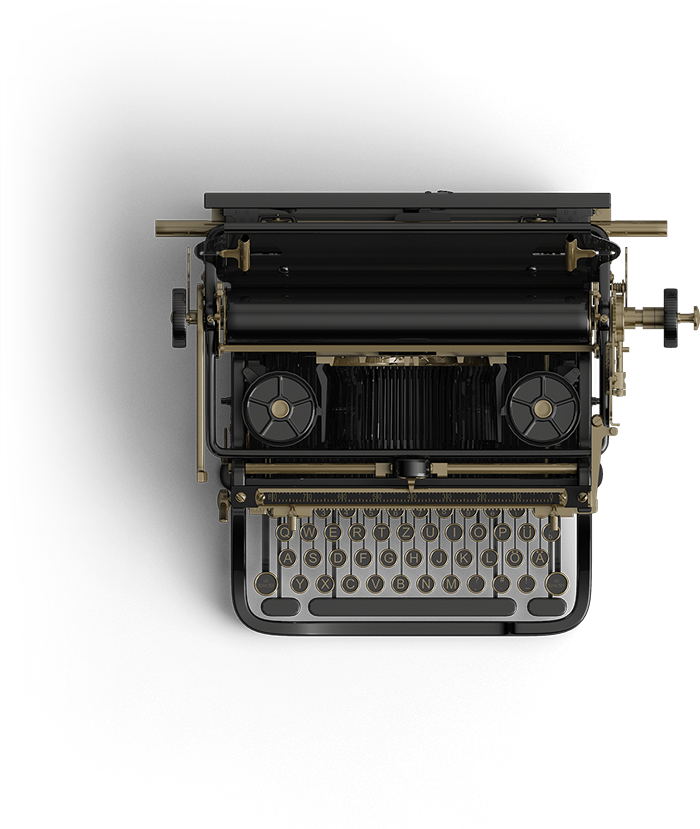 Only Fools and Horses - Copyright in Characters Can a well-known character, such as Del Boy, be protected by copyright in the UK?
Top 10 Tech Trends In 2023 Top 10 Tech Trends In 2023
Merry Christmas from Tidman Legal As another year draws to a close, we wanted to take a moment to thank all our clients, partners and associates for their support. We really [...]