Tidman Legal awarded Scottish IP Dispute Resolution Law Firm of 2018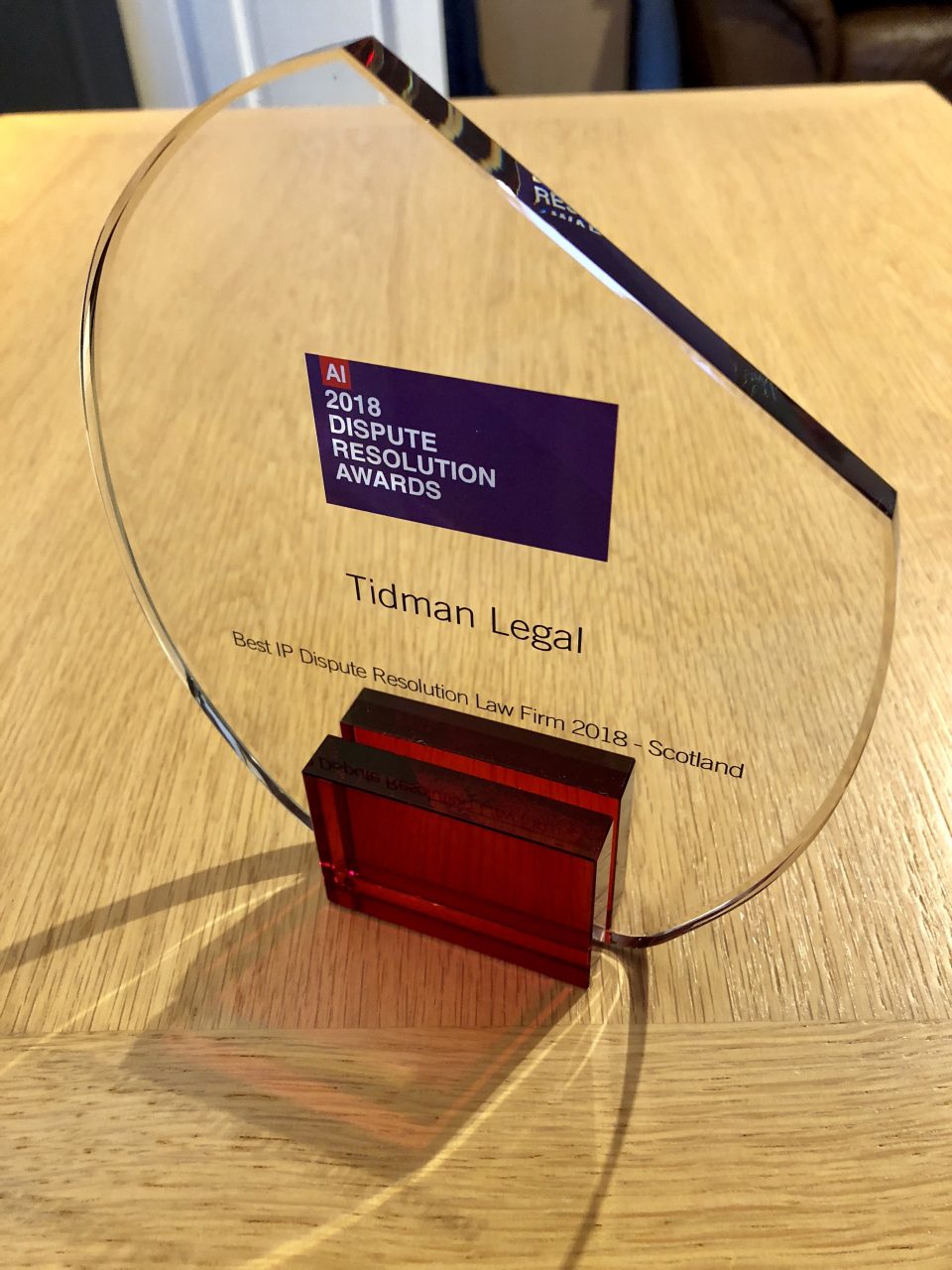 Tidman Legal is delighted to announce it has been recognised as the Best IP Dispute Resolution Law Firm in Scotland of 2018 by Acquisition International.
Founder and Managing Director, Oliver Tidman said: "We are thrilled to be recognised for resolving intellectual property disputes across a range of sectors, and would like to thank our clients for their continued support. Congratulations to all those who made the Awards shortlists and our fellow winners."
These prestigious Dispute Resolution Awards, now in their fourth year, celebrate the most respected litigators, arbitrators and mediators across a variety of industries who work tirelessly to resolve any conflicts on your behalf.
Tidman Legal is a firm of specialist intellectual property lawyers based in Edinburgh.