Tidman Nominated for Edinburgh Chamber of Commerce Awards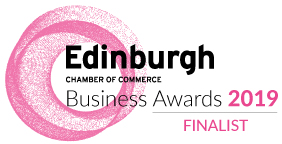 Tidman Legal is delighted to announce that our Managing Director, Oliver Tidman has been shortlisted for 'Young Leader of the Year' in the Edinburgh Chamber of Commerce 2019 Business Awards, which celebrate the achievements and successes of the city's businesses, organisations and leaders.
Oliver commented: "It is a real honour to have been nominated for the award, which is in fact recognition of the whole firm's success. Congratulations to all the finalists and look forward to seeing you at the awards later this month."
The awards ceremony will take place on Thursday 28 February at the Edinburgh International Conference Centre.
Further information here.