Client Spotlight: King's Hill Gin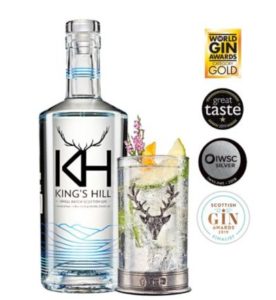 Sandy Morrison from King's Hill Gin located in Edinburgh came to us with a new gin business. Needless to say, we quickly concluded it would be impolite not to sample the product.
We successfully defended their intellectual property following opposition from a persistent competitor before going on to secure the trade mark rights of this award-winning distillery.
"I would highly recommend Oliver Tidman, he is a pleasure to work with and has great, in-depth knowledge. He has attention to detail and will keep you regularly updated on progress throughout," Sandy said.
Visit their website here.
If you would like to discuss your new gin business, please just get in touch.